As a resource and catalyst of change, Juan Cangas from Cool Speak was invited to speak at Kiona-Benton High School this past Spring during his GEAR UP speaking tour.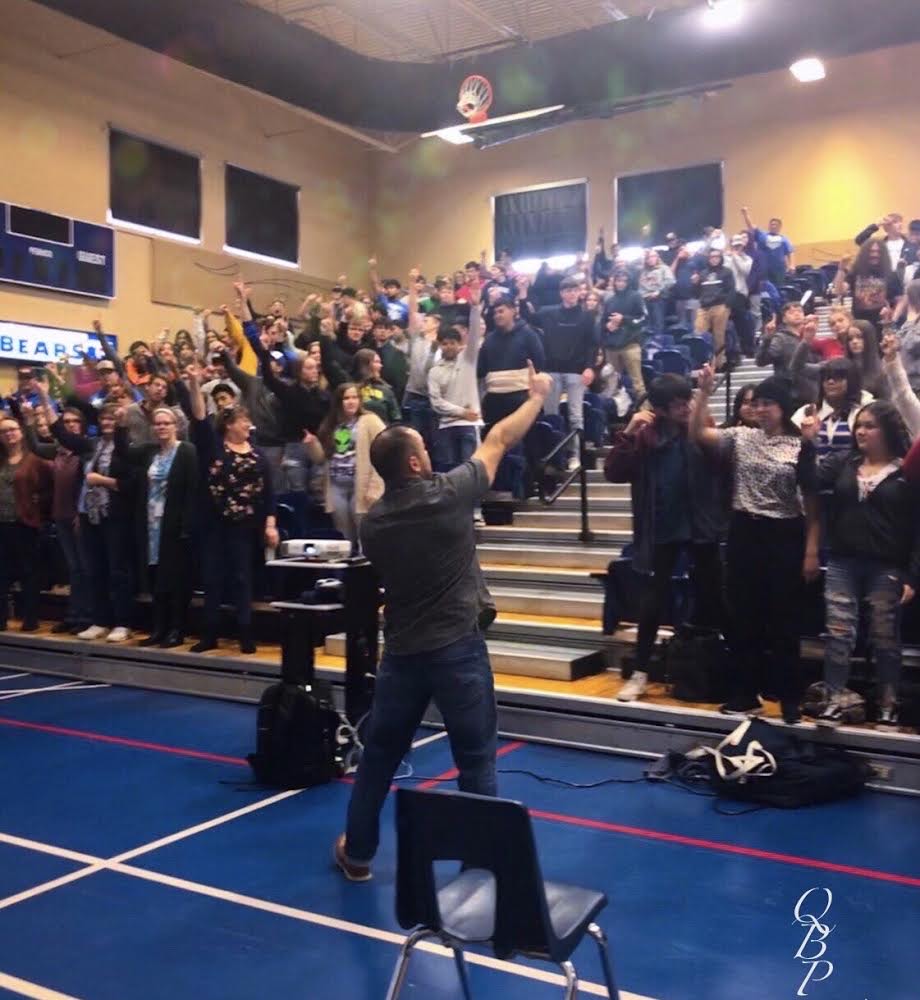 The anticipation of his arrival was both filled with excitement and apprehension as the high school was faced with the possibility of canceling the assembly due to the fear of COVID-19. Fortunately, schools had not been ordered to cancel group activities or close. Therefore, the assembly went on as planned.
Keep in mind, when we invite presenters to come to our schools to speak to students, our highest hope is, "if just one student is inspired, then it was worth it." This may sound like a cliché, but that is exactly what occurred! Mr. Cangas' message grabbed attention, started conversations, and inspire students to take action! After the assembly, Mr. Cangas' was invited to the GEAR UP office where he continued to greet students. One student in particular walked into the office and proceeded to thank him for his powerful message and thanked the GEAR UP site manager for bringing him to the high school. She quietly explained that on this day she was planning to quit school. However, after hearing Mr. Congas' encouraging message, she realized what a valuable opportunity she was about to throw away. The next day, KI-BE was ordered shut their doors due to COVID-19. Some may say this was a mere coincidence. Others may say it was fate. Regardless of which side you take, there's no doubt this event went from merely functional to a powerful presentation that produced lifelong results at Kiona-Benton High School!